Getting your home ready for baby
Looking Forward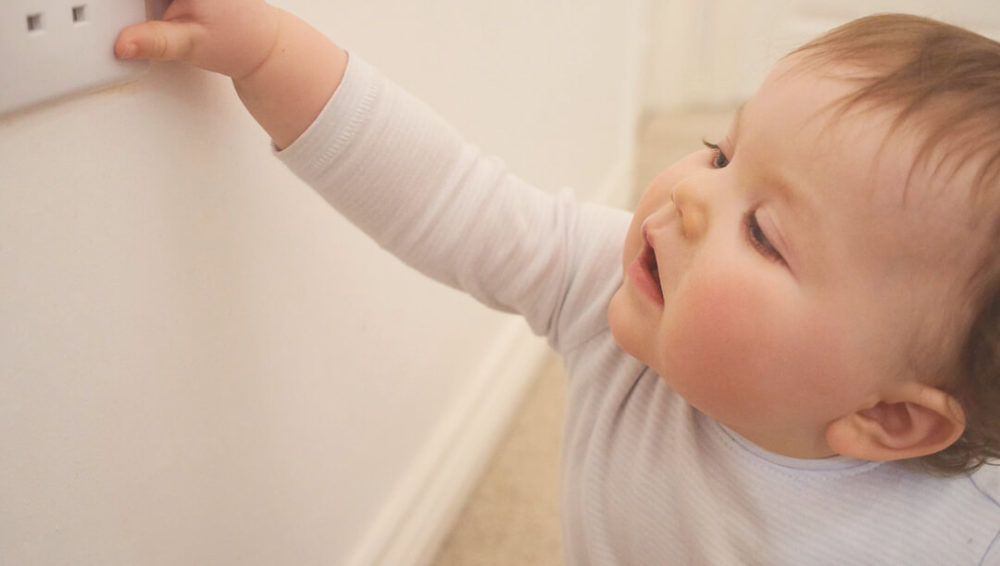 Once Your Child starts to flip on the tummy and roll over, it's important that your home has been baby proofed. 
A baby who is crawling is discovering the surroundings so everything is of interest. Your Child can't see the possible dangers yet, so it's up to you to make your home safe.
What to do?
Begin by getting down on the floor and seeing your home from Your Child's eye level. Then try to explore all corners of your home and pay special attention to the following areas:
Bathroom: Toilets and bathtubs can be dangerous. You can put a safety latch on the toilet seat to avoid the baby toppling into it. Keep hazardous items in high places, out of Your Child's reach. Many items like mouthwash and nail polish remover are poisonous. If the bathroom floor is slippery, you might want to add some shower mats. If you make yourself a bath, make sure Your Child can't enter the bathroom and fall inside the bathtub
Stairs and balcony: When Your Child first starts to crawl and walk, stairs can seem like a great adventure! Keep Your Child away from anywhere dangerous or be sure to supervise.
Electrical cords and outlets: Babies like to chew on cords and put their fingers in outlets. Cover or tape down cords and buy safety covers for outlets to prevent Your Child from getting a nasty shock.
Furniture with sharp edges: An off-balance baby taking first steps can easily fall into a sharp corner of a glass cabinet or metal table. Invest in rubber or foam bumpers to line the edges so Your Child doesn't get any nasty bumps or cuts.
Make your windows safe: If you are living in a condominium or on the upper floors of a house, check all windows to see if there are dangerous gaps that need to be closed. Sometimes it's better to change the windows or install additional safety breaks.
Cleaning supplies, medicines, and chemicals: Although Your Child may want to copy mum and dad in cleaning the house, cleaning supplies, pills, and chemicals can be very dangerous. Don't let your baby ever access these dangerous cabinets. 
Knives and shaving gear: Sharp kitchen knives, sharp scissors, and shaving accessories should be safely locked or always put on higher surfaces.
Dangerous wall paint: Another less obvious danger might be hidden in your walls. In some countries, paint manufacturers are still allowed to add lead to their paints, a process which is illegal in most other counties. Lead is especially harmful to the developing brain of young children and can be responsible for a lower IQ later in life. If you are not sure what kind of paint is used in your nursery, it might be safer to repaint the room with natural or lead-free water based paint. 
Drawers and door knobs: Drawers and door knobs are well-known for babies getting their fingers snagged inside. Put safety latches on drawers and cupboard doors. Drawers may contain sharp objects like knives and scissors.