A real mom's insight on what it felt like to give birth
Trivia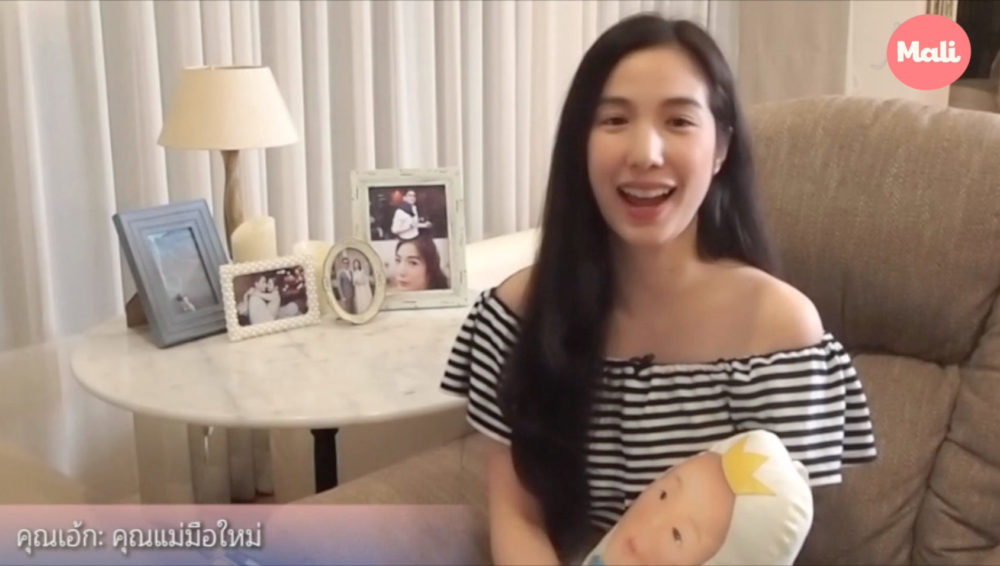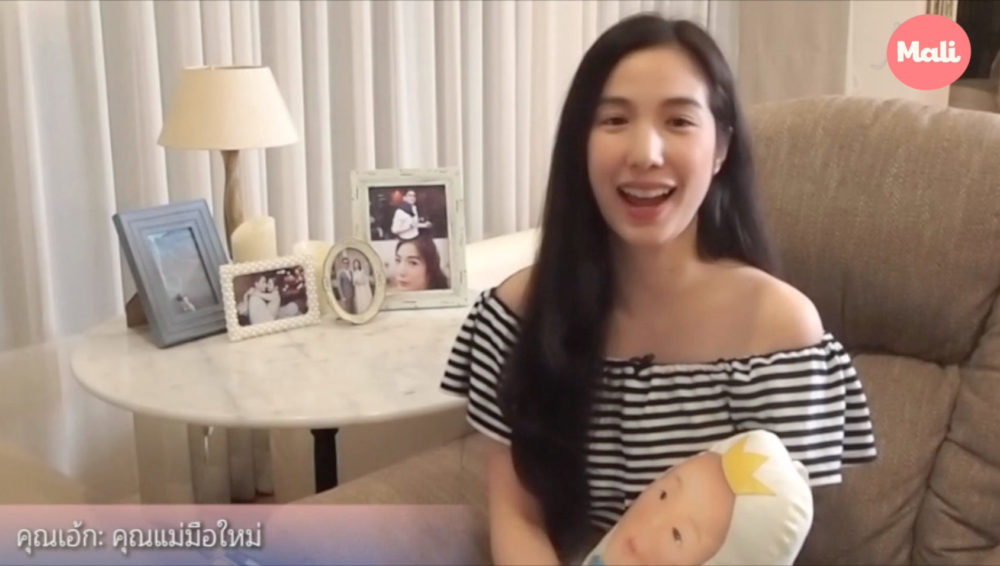 An interview with mama Egg, Busakorn Hongmanop, a well-known Thai actress, when 'Nong Digne', her baby boy was 11 months old.
Egg was originally scheduled for a c-section. But a few days before the date, she experienced some signs of labor.
Signs of labor
'I felt my stomach harden. It normally would feel soft, but on that day, it felt like a volcano. I felt a lump building up for a few seconds and then softened. I've been feeling like that for about a month before the delivery, but on that day, it was very frequent, about 2-3 times every hour. Twelve hours before giving birth, there was some pink bloody discharge, and that's how I knew I was close to the delivery."
What did you do?
"Once I saw the blood, I immediately called the hospital. They told me I could wait a little longer for some more signs. Sometimes, the blood comes a week before labor. After 12 hours have passed, my water broke!"
Water breaking
"It felt almost like urinating, but you have no control over it at all. You can't hold it in. There wasn't as much water as urinating. It leaked and then stoped."
I've heard that you'd have around 10 hours after your water has broken, so I still wanted to have my c-section operation. I rescheduled to have it done later that day and calmly made my way to the hospital. You don't have to hurry at this stage. Just stay calm, get your things, maybe take a shower, and wash your hair. You're not giving birth at that moment."
Reaching the hospital
"I arrived at the hospital five hours before my scheduled operation. An hour in, I felt an intense contraction, but everyone was still sure that I would make it to the scheduled time. So I haven't received any pain relief just yet. It was supposed to be given to me 20 minutes before the operation."
The pain
"For me, it felt like an intensified cramp. The difference is that cramps are mild and steady, while labor pain is shorter, sharp, and frequent. It peaks for a few seconds and goes away, then it comes back again. It starts at once every 10 minutes and increases to once every 2 minutes. That was two hours before the operation. It felt very intense that I had to ask the doctor to come to check."
Checking the cervix
"Checking the cervix was more painful than I had expected, and I was already 8 centimeters wide! You can normally give birth at 10 centimeters, which means that there's no way I could hold on until my operation time. If I choose to have a c-section, I had to do it right away."
Choosing natural birth
"At that point, I have unknowingly gone over the most painful part, so the doctor suggested a natural birth to avoid a painful recovery, to which I agreed. So, we went with natural birth."
Epidural
"The doctor used a very long needle on my back. He would feel my spine to find the right place to inject. The injection, for me, was completely painless because the labor pain was more intense. He would keep a small pipe connected to your body and keep adding the drug for you. You need to stay very still for this. One shot of the drug would last for about 10 minutes, and you could tell the doctor to top it up once it wears off. He would stay right there with you throughout the process. You should feel comfortable communicating with him to have the smoothest experience.
How was the birth?
"I waited a little while longer to be fully dilated, and once I was ready, we started to push. Oddly, the pushing part was not painful at all.
While pushing, I naturally screamed, and the nurse told me to not scream and focus all my energy on pushing. I pushed for only 4 minutes, and the baby was out. I felt very lucky since I was told that it could last for hours."
This is one mom's personal experience. Every mom, every baby, and every delivery is different. It's hard to predict the experience you will have, but one thing that everyone can do is to regularly observe her body, especially near the end of the pregnancy. We hope this interview could offer you a little peek into the future and wish you good luck for the big day.