Learning through play month 16: bubbles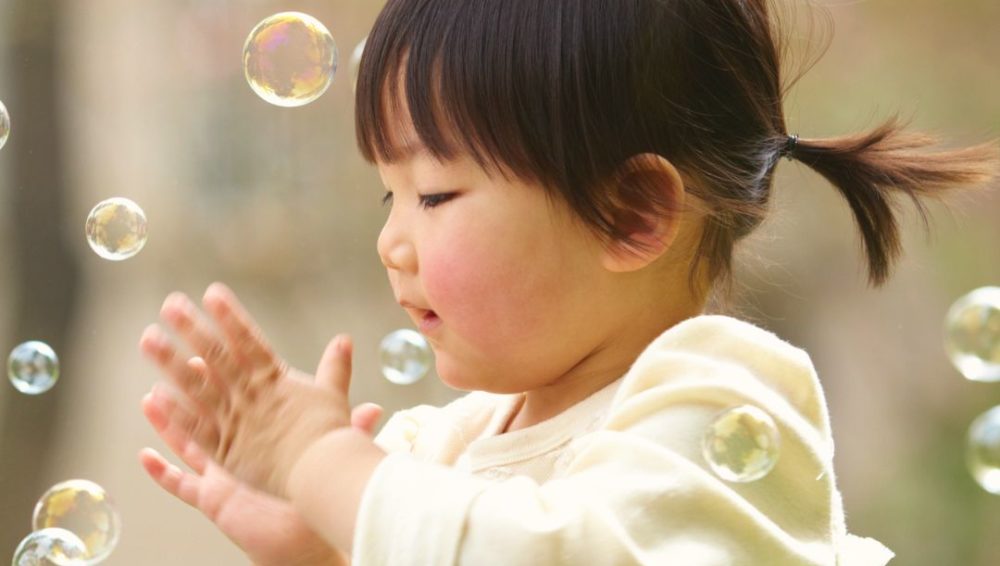 Blowing bubbles encourage Your Child's fine motor skills as well as oral motor skills.
What to prepare
To make your own bubble solution you will need to mix ¼ cup of dishwashing detergent, ¾ cup of water, and 5 drops of glycerin. Leave the solution to sit for at least an hour before use. You can also use pipe cleaners to create your own bubble wands. Bend them into your favorite shapes like circles, hearts, and stars!
Let's play!
Try counting the bubbles out loud for Your Child as you blow them to practice math skills. Try chasing and encouraging Your Child to pop the bubbles to practice hand-eye coordination and gross motor skills. You can also try adding a few drops of food coloring to create colored bubbles. Have fun! 
Caution
Make sure to put away all the ingredients after using them. You can also place clean water nearby to wash the soap out from Your Child's hands and face.
Thank you note
This article about learning through play was made in collaboration with Sprouts Kindergarten, a play-based learning center for children ages 1.5 – 6 years old.