Learning through play month 20: ribbon dancing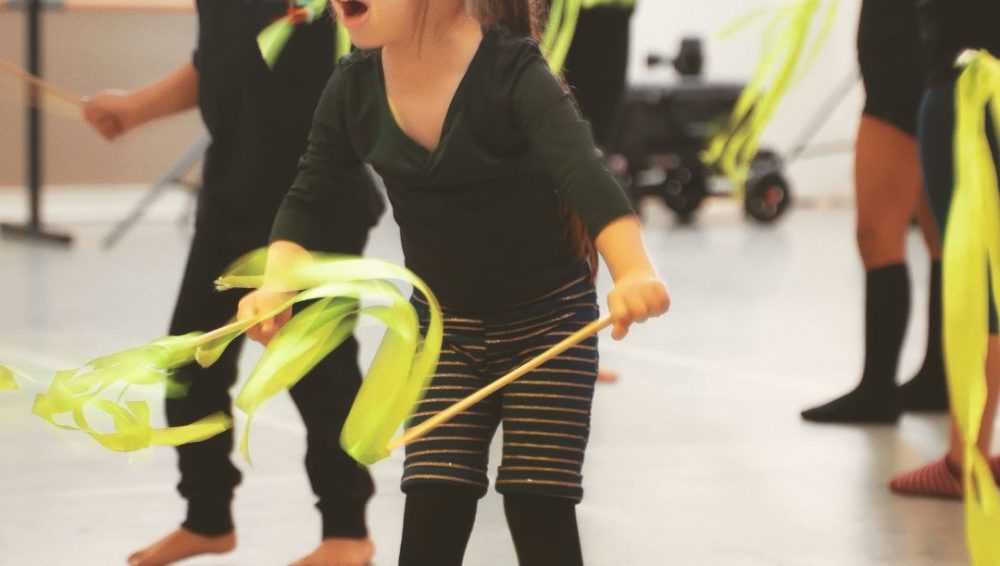 Ribbon dancing teaches Your Child about rhythm as well as introduces shapes and lines for letter writing in the future. 
Pausing the music and freezing during this play also practices patience and self-control.
What to prepare
For this activity you will need some ribbon and your favorite song. You can also use a scarf, string, or shoelaces if you don't have any ribbon.
Let's play!
Turn up the music and show Your Child how to make some moves! Try to move the ribbon to match the beat of the music. Add a new challenge by pausing the music and freezing like a statue. You can also use the ribbons to create shapes and letters to help Your Child practice letter recognition and lines. Have fun!
Caution
Don't leave Your Child alone with the ribbon as it can be a strangulation risk.
Thank you note
This article about learning through play was made in collaboration with Sprouts Kindergarten, a play-based learning center for children ages 1.5 – 6 years old.