Learning through play month 22: clay play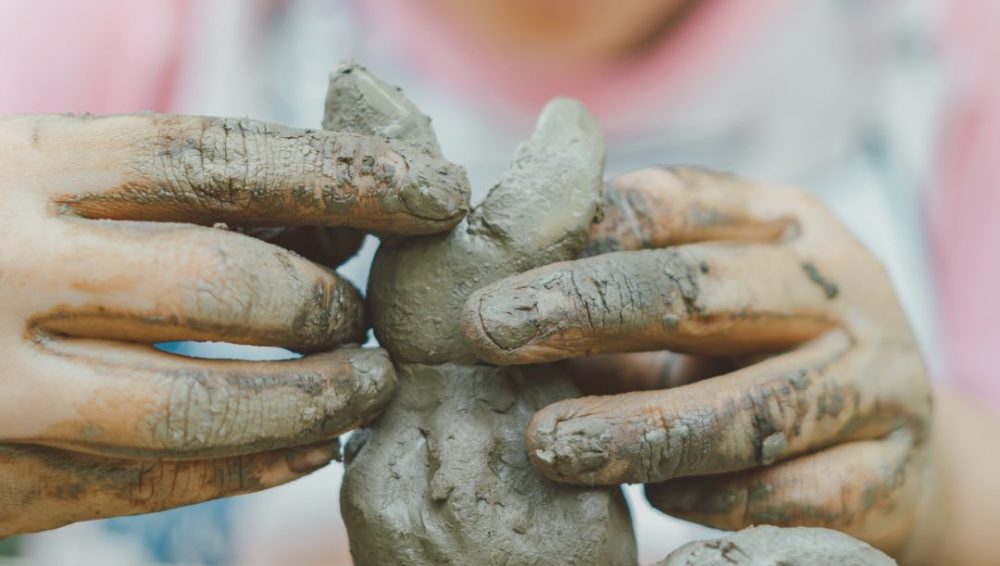 This activity can help Your Child develop large and small muscles as well as fosters eye-hand coordination.
Playing with clay will allow Your Child's little fingers to keep busy with molding, squeezing, punching, or rolling a piece of soft and moist natural clay. This soothes and responds to children's emotional expression, encouraging experimentation and exploration while being transformed endlessly into shapes and forms according to their will and manipulation.
What to prepare
Prepare some clean natural molding clay, a piece of fabric soaked in water, and a designated play area. To preserve the clay for the next play, collect pieces of clay, wrap them with a soaked piece of fabric, and store them in a closed box to keep them moist and ready to use. If you can't find natural clay, use non-toxic play dough.
Let's play!
Invite Your Child to work on their own with the background music of their favorite tunes. Give the little one a piece of clay and show them how to roll and make shapes. After Your Child is familiar with the clay, let the little one make their own shapes and experiment with pulling, and pressing on their own. This kind of calm and easy activity can stimulate the children's curiosity which leads to experimentation. It can also foster their imagination, language development, and relationships with the family when a chance to tell stories during the clay play is provided.
Once the clay play finishes and Your Child wants to keep their own masterpieces, coat it with glue while it is still moist, to keep its shape and to prevent cracking.  
Caution
Keep an eye on Your Child throughout the play to make sure the little one won't eat the clay.
Thank you note
This article about learning through play was made in collaboration with Sprouts Kindergarten, a play-based learning center for children ages 1.5 – 6 years old.