Making your bed safe for your baby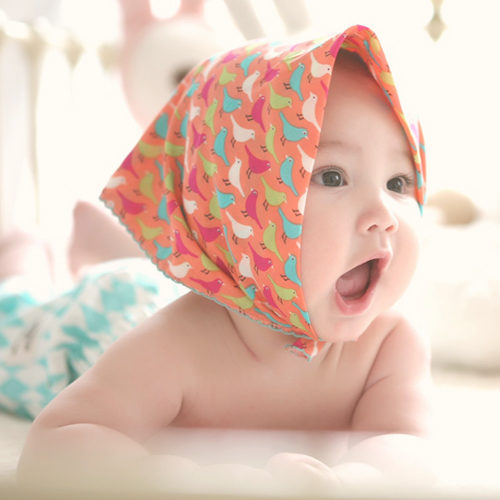 Co-sleeping is when parents and infants sleep together in a bed. A lot of things have been said for and against co-sleeping with babies. From an evolutionary perspective, sharing a bed is the most natural way for babies to sleep. However, parents should take precautions.
Why parents choose to co-sleep with their babies
Parents choose to have their babies sleep in bed with them because of the following benefits:
It makes breastfeeding more convenient during the night

It brings them closer to their infants, and being close is safer in case something happens

It enables the nursing mother to adapt her sleep cycle to that of her baby

It helps babies fall asleep more easily when they wake up in the middle of the night

It's very cozy
The dangers of co-sleeping with your baby
While those beliefs are good and some may even be supported by studies, co-sleeping with babies is associated with a lot of risks. Co-sleeping, if not done right, can increase the risk of sleep-related deaths, including sudden infant death syndrome (SIDS). The risk is particularly high for babies born premature, infants less than 4 months old, or when the parents are drinking alcohol or consume drugs before they share a bed with their babies. In all these cases, it is safest for babies to sleep in a cot next to the parent's bed.
How to ensure the safety of your baby when co-sleeping
If you want to share a bed with Your Child, make your bed safe for your baby:
Avoid letting pets and other children in bed

Don't place a baby on a soft surface to sleep, such as a soft mattress, sofa, or waterbed

Make your baby sleep on their back to reduce the risk of SIDS

Ensure the baby won't fall out of bed or get trapped between the wall and the mattress

Keep sheets, blankets, and pillows away from your baby and remove any other item that could obstruct your baby's breathing

Don't cover the baby's head while sleeping

Don't fall asleep with the baby on your chest

Make sure your mattress fits perfectly in the bed frame and there are no openings or cutouts that could trap your baby's head
When you shouldn't co-sleep
There are situations in which co-sleeping with your baby can be extremely dangerous. These are some of them:
Your baby was born premature — before the 38th week

Your baby was born at a low weight — less than 2.5kg

Your baby is under 4 months of age — a crib next to the bed is ideal

Either you or your partner smokes — even if you do not smoke in the bedroom

Either you or your partner consumed alcohol or any medication that can cause drowsiness

You are extremely tired or feeling sick

Don't sleep on couches, recliners, or rockers with a baby. Sleeping on a sofa or armchair with your baby can increase the risk of SIDS by 50 times
Verified:
Ketsupa Jirakarn (Mental health specialist) (31 March 2021)
Sources: