Constipation (infant)
Baby health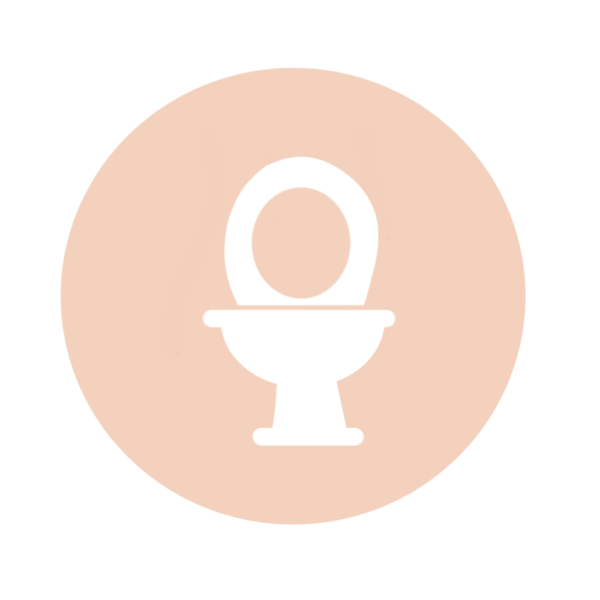 As infants may go for extended periods without a bowel movement, it can be hard to tell when they are constipated. Learning a few basic facts about your baby's digestion can help you understand what may be going on.
Signs and symptoms of constipation in an infant
Constipation isn't just about how often your baby poops but mainly about how tough it is for them to do it. While infant constipation isn't common, here are the signs and symptoms that can tell you if you infant is experiencing constipation:
Hard or pellet-like poo

Bowel movements that appear hard to pass, causing your baby to arch his or her back or cry

Infrequent or less frequent bowel movements, like once in at least 3 days

Tight or swollen belly

Lack of interest in food

Black or bloody stool
Keep in mind that the normal bowel movements in infants vary, depending on their age and what they are eating. Infants usually strain during bowel movements because they have weak abdominal muscles. So, if your baby passes a soft bowel movement after a few minutes of straining, it's unlikely they have constipation.
Things you do to help your baby with constipation
Usually, constipation begins when you start introducing your baby to solid foods. If Your Child seems constipated, consider these simple dietary changes:
Offer Your Child water or fruit juice: For babies older than 6 months who have started solid foods, it helps to give a small amount of water or a daily serving of 100 percent apple, prune, or pear juice in addition to the usual feedings. These juices contain sorbitol, which acts as a natural laxative. Start with 60 to 120 milliliters and see what happens. You may need to increase to 180 milliliters if the baby is up to 12 months.  
Choose the right baby food: Since your baby has started eating solid foods, choose foods with lots of fiber.
Gently bend your baby's knees toward their chest: It's easier to get the poop out in a squat posture than lying flat. Bending their knees towards their chest helps increase the abdominal pressure. Moreover, it also helps to exercise their legs gently in a bicycle motion.
A warm bath: It can help your baby's anal muscles relax and release poop.
Use a glycerin rectal:

This may stimulate their bowels. Please consult with your pediatrician beforehand.
No matter how you think your baby is struggling, you should never give them mineral oil, stimulant laxatives, or enemas, or medications, unless your pediatrician tells you to do so.
When to contact your doctor
If infant constipation persists despite dietary changes and other home remedies, contact your baby's doctor. Also, if constipation is accompanied by other signs or symptoms, such as vomiting and weakness, take the baby to their doctor. In rare cases, infant constipation may be caused by an underlying condition, such as Hirschsprung's disease, hypothyroidism, or cystic fibrosis.
Verified:
Dr. Piyawut Kreetapirom, MD. (13 August 2021)
Sources: