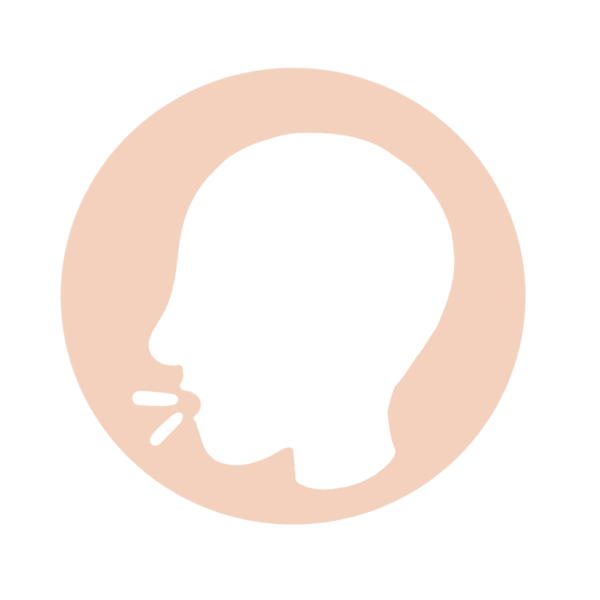 Cough is a common sickness for children. It is usually caused by respiratory tract infections such as a cold. Only occasionally a cough may be caused by a bacterial infection in the throat or chest.
Different types of coughs:
Barky cough

Whooping cough

Cough with wheezing

Nighttime cough

Daytime cough

Cough with a fever

Cough with vomiting

Persistent cough
Sometimes children cough for many weeks after a viral infection, this is called a post-viral cough.
When should I see a doctor
If your child seems unwell and you are concerned, take your child to a doctor. Also go the doctor if your child is coughing and:
Has trouble breathing 

Is breathing faster than usual

Has a blue color to the lips, face, fingernails or tongue

Has a high fever, especially if younger than 3 months old

Blood is showing in the cough

Your child has a noisy sound when breathing in and out 

Your child gets dehydrated, dizziness, drowsiness, a dry or sticky mouth, or sunken eyes.
Treating cough
Most coughs are caused by viruses and take up to 2 weeks before they disappear. 
Cough medicines for children below 6 years of age

should be used when recommended by

doctor

if

a

cough is very strong or won't let your child sleep, medication might be needed

For a "barky" or "croupy" cough, turn on the hot water in the shower in your bathroom and close the door so the room can steam up. Then spend 15 minutes with your child inside. The steam can help your child breathe more easily

Do not expose your child to cigarette smoke, bad air or strong air conditioning

One teaspoon of honey taken 30 minutes before bedtime may be helpful for children older than 1 year old. Babies should not eat honey
Note that antibiotics don't help with coughs caused by viruses. Some cough may be caused by a bacterial infection in the throat. In these cases, antibiotics may be prescribed by your doctor to treat a bacterial infection. But again, usually cough medicines are not recommended for children below 6 years of age. Mucolytics are usually prescribed by doctors but not cough suppressant to ease the symptom.
Verified:
Dr. Wanwadee Sapmee Panyakat (OB-GYN) (1 April 2020)
Sources: