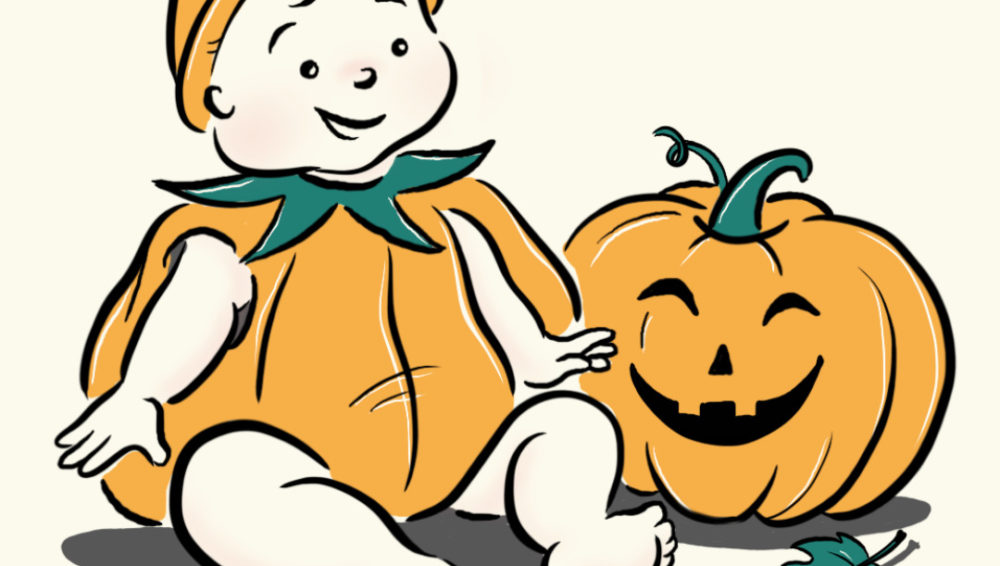 Halloween is a holiday celebrated each year on October 31st to ward off bad spirits. The word "Halloween" comes from All Hallows' Eve which means "hallowed evening."
The origin of Halloween
Hundreds of years ago, people dressed up as saints and went door-to-door asking for food or money. This was how Halloween costumes and trick-or-treating came about. The tradition evolved with time, and these days, Halloween celebrations and costumes have become scary, spooky, funny, and creative at the same time.
Celebrating Halloween
There are plenty of ways to enjoy a fun, spooky Halloween. Here are some easy, family-friendly ideas to celebrate the holiday.
Trick-or-treat:

Let the child or children go door to door in your neighborhood to ask for candy and chocolates. You may want to inform your neighbors in advance so that they are prepared. Alternatively, you can design your own scavenger hunt at home by hiding sweets at different places in the house for your child to find. Kids love hunting for things — especially things that are delicious. 

Decorate your home:

You can put up fake spider webs, skulls, ghosts, or other spooky decorations around the house to get your children in the Halloween spirit.

Costumes:

Dressing up in creative costumes is one of the highlights of Halloween. Kids will have fun pretending to be their favorite characters.

Carve a  pumpkin:

If you don't want to carve it, you can paint it instead. This is a safe option for young children who don't yet know how to use carving tools. 

Bake some spooky treats:

Create your own spooky-themed sweet treats like ghost-shaped cookies or spider muffins.

Share scary stories:

You can share some scary stories or watch a not-too-scary cartoon.
We hope that this has inspired you to plan your own unique Halloween experience for your children this year.