Where is the best place to store your baby's stem cells?
THAI StemLife informs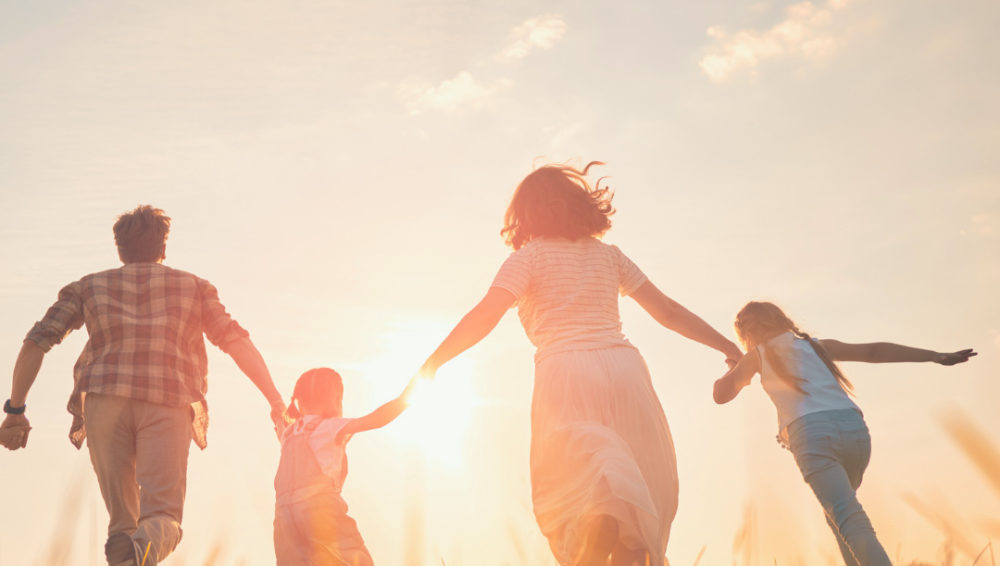 Mali's pick for 2023 is THAI StemLife because it's the first and largest stem cell bank founded in Thailand.
When storing Your Child's stem cells at a private bank, it's important to choose a well-funded and trustworthy facility so that it won't be out of business when you will need your child's stem cells. 
But there are more reasons why Mali chooses THAI StemLife as its partner of choice for 2023. 
Who is THAI StemLife?
THAI StemLife is Thailand's first and largest stem cell bank, with a stem cell inventory of more than 20,000 families locally and — through its network with Cordlife — 400,000 families internationally. THAI StemLife was established in 2005 by a group of Thai OB/GYN and IVF specialists. In its 17 years history, the company has repeatedly proven its leading role in stem cell collection, storage, and curative releases both in Thailand and South East Asia. It is part of an international group, Cordlife, and is the 4th largest private stem cell bank worldwide.
What do they do?
THAI StemLife specializes in cord blood collection, storage, stem cell therapies, and genetic health — services that potentially improve your child's quality of life and maybe, even save it. 
THAI StemLife also publishes its own research in peer-reviewed scientific journals.
THAI StemLife research
THAI StemLife and its team of experts have over 30 original publications in peer-reviewed medical journals and congresses, with over 700 citations. Their most significant publications include:
Seminal world-first publication on the use of Cord Blood and G-CSF in Cerebral Palsy

: This paper is still cited in every new research article published in the same field 

Their research with the Police General Hospital on using a person's own adult stem cells in early Osteoarthritis and prevention of arthroplasty:

Their three trials are continuously being cited due to their size and high standard of execution 

Their research in diabetic ulcer healing and prevention of amputation

: This work received the NIA 2006 top innovation award

Their research in curative bone marrow transplantations after PGD-HLA in Thalassemia:

This therapy improved — and potentially saved — the lives of 12 children
Accreditation and certifications
THAI StemLife is accredited by the following: 
ISO 27001:

The international standard on how to manage IT and information security

ISO 15190-15189:

The international standard that specifies the requirements to ensure quality management of medical laboratories

ISO 9001:

An international set of standards for quality management systems

An

AABB

accreditation for services providers in the field of transfusion medicine and biotherapies is in process,

and

THAI StemLife

's regional partner, CordLife, has already been granted the accreditation

 
THAI StemLife has also received multiple awards from reputable organizations, such as the National Innovation Agency, the Thai Public Health Ministry, and many more.
Accomplishments
THAI StemLife has experienced enormous success in innovative genetic testing, carrier screening, cancer testing, and stem cell therapies. 
Here are a few highlights of its accomplishments:
They are responsible for the highest number of cord blood releases in Asia — 105 life-saving bone marrow transplants

The first company in the world

to accomplish

cord blood and G-CSF use in cerebral palsy, the first in Asia in curative bone marrow transplantations for Thalassemia after PGD-HLA, and the first in Thailand and South East Asia to release peripheral blood stem cells for bone marrow transplantation in multiple sclerosis (MS) and diabetic ulcers

The only private stem cell bank in Thailand with real life-saving cases 

The only provider in Thailand that operates 24/7 for traumatic brain injury emergencies
Why is it important for a stem cell bank to operate 24/7?
There is only a small window of opportunity when treating emergencies, such as traumatic brain injury. For the treatment to be successful, the cord blood must be administered within 48 hours. This is why THAI StemLife offers a 24/7 service.
With THAI StemLife, you can have your child's stem cells delivered to a local ICU in less than 4 hours. And, you can always reach them on their 24-hour hotline at +6681 340 7676.
Mali's trusted partner
Mali and THAI StemLife share a mission to improve the quality of life of the next generation through scientific truth and novel innovations. We strongly believe that anyone can ensure a healthy, happy life with their loved ones by taking preventive steps to secure their future health however they can. If it is within your means, take that step by storing Your Child's stem cell with THAI StemLife.
Sources: