Hospital bag checklist: packing the bag for the hospital
Giving Birth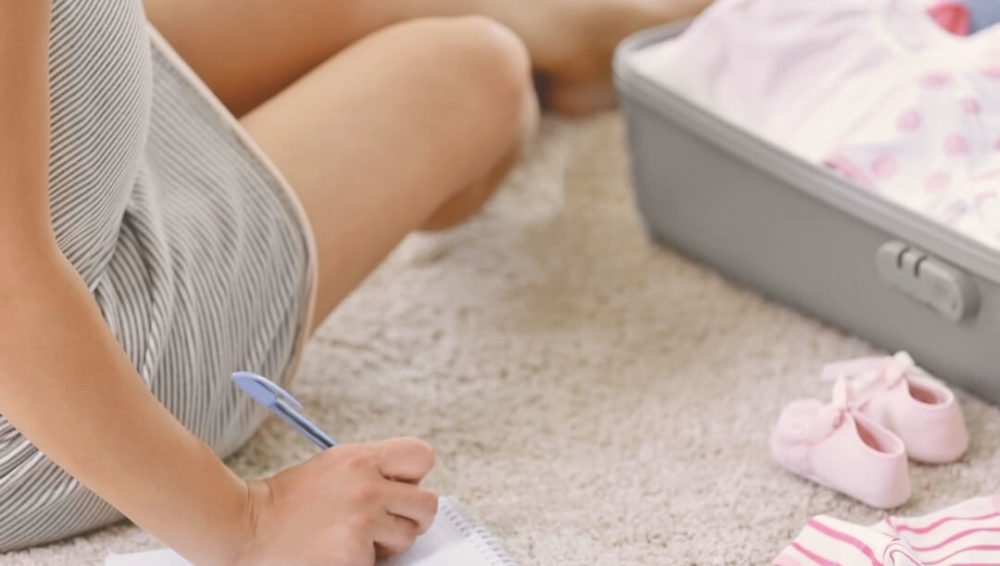 Your Child may now come at any moment, so it makes sense to get ready for the hospital since you've reached 8 months.  
Here are some things you may want to pack:
Underwear:Your hospital may provide you with a nightgown, but you need to bring your underwear, as well as comfortable bras, including nursing bras and breast pads.
Slippers: You will probably get up and move around while you are at the hospital, so bring a pair of soft slippers.
Toiletries: Bring your toothbrush and anything else you'll need for your stay.
Entertainment: Labor can last for a long time, and some labor rooms don't allow phones, so you might want to bring books or magazines. And don't forget your phone charger 😉
Transport: For a safe trip home, you'll likely need a car seat for your newborn.
Clothes and a blanket: You want to wear fresh clothes when you come. And Your Child probably needs a few onesies. Also, bring a warm blanket and some cotton cloth to wrap the little one when coming home.
Important documents: Bring your ID card or passport, and if you have health insurance, bring their documents too. Also, ask the hospital for their registration forms and contracts and fill them out in advance, so you won't need to read long documents during labor.
When you've finished packing, put your hospital bag in your car or by the front door so that you don't forget.

Sources: