Baby recipes: avocado & banana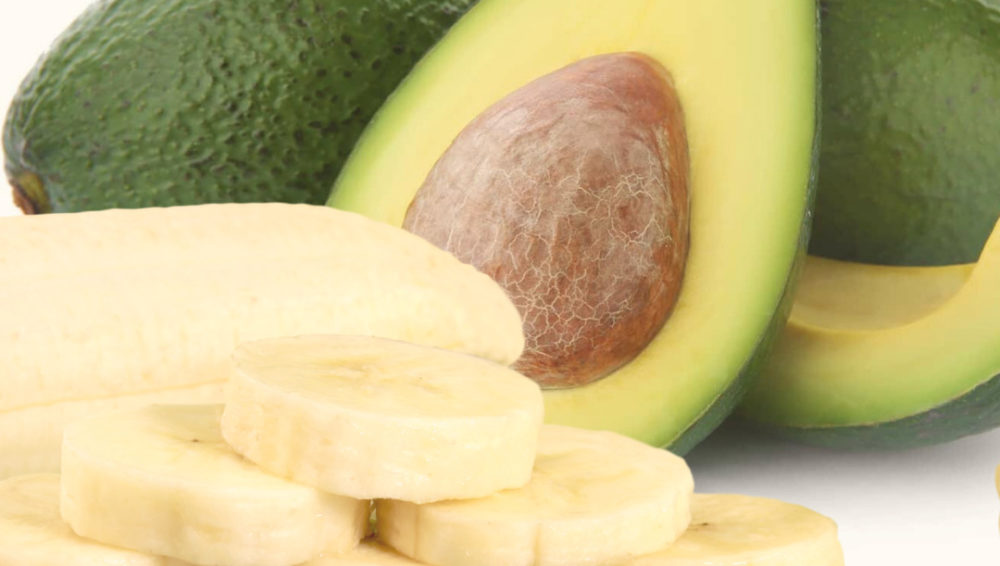 Now that Your Child's has tried both of these highly nutritious ingredients, you can mix the two together to introduce a new taste.
Recommended recipe:  avocado banana muffins
This recipe makes moist, slightly sweet muffins that everyone can enjoy. The muffins have the sweetness of banana flavor and only a slight hint of avocado. You can make them for Your Child in 20 minutes. 
Ingredients
1 ripe avocado, peeled

1 large banana

2 large eggs

1/2 cup whole milk or non-dairy milk

2 cups all-purpose flour
Recipe
Preheat oven to 350 F (176 C)

Prepare a muffin tin with a non-stick spray

In a large bowl, mash the banana, eggs, milk, and avocado until pureed

Gradually add flour to the wet ingredients, mixing until combined

Add the mixture to muffin tins and bake for 12-15 minutes or until done. You can use a toothpick to test them. If the toothpick comes out clean, the muffins are done 
These muffins can be stored in a freezer-safe container and frozen for up to a month.
Why are they good for Your Child?
This is a pairing of two wonderful foods. Avocados are rich in good fats and fiber and bananas have high amounts of potassium and vitamin C. The banana also adds sweetness and lightens up the dense texture of avocado purée. 
What to consider
Banana contains plenty of sugar, and too much sugar can be harmful to children's brain development. Large amounts of avocado can cause an upset stomach.
When can Your Child start eating avocado & banana?
You can feed Your Child this combination once the little one has tried both ingredients and shown no signs of allergic reactions.
Avocado & banana recipes
Puree avocado & banana:

mix half a banana with half an avocado and add milk, then blend with a fork or blender until the texture is smooth. You can make more than 1 portion and refrigerate for up to 4 days

Mashed avocado & banana: mash your mixture of ripe banana and ripe avocado into a lumpy texture. You can feed it to Your Child without any further processing
BLW avocado & banana: if you want Your Child to hold and feed themselves (baby-led-weaning), apart the banana and avocado with your hands to make the shape easier to hold. You can also roll them in breadcrumbs to make the texture less slippery
How much should Your Child eat?
WHO recommends that infants start receiving complementary foods at 6 months of age in addition to breast milk or formula. Initially, they should receive complementary foods 2–3 times a day between 6–8 months.
The daily calories distribution between milk and solid food are as follows: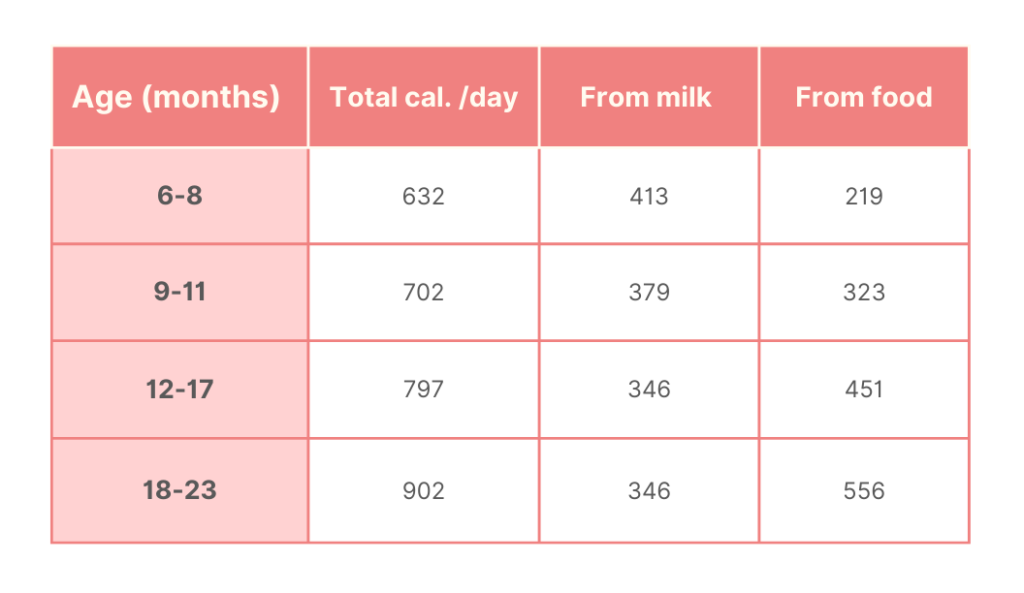 Introducing new food
Try to introduce the food when Your Child is hungry, and try to keep it to one ingredient at a time to spot any allergic reactions. Learn more about introduction to solid food here. 
Caution
If you do baby-led-weaning, make sure you know everything about the method, including knowing the difference between gagging and choking, and knowing what to do in case of an emergency.