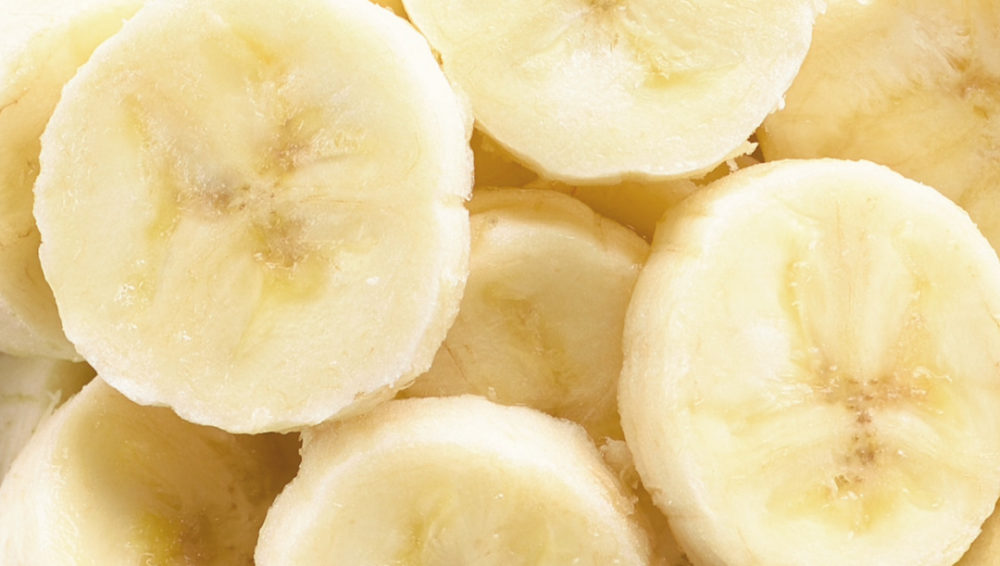 Bananas are often viewed as a perfect start for baby food, for they are very gentle on the stomach.
Recommended recipe: Banana oatmeal soft cookies
This simple recipe requires only 3 ingredients. It is allergy-friendly —made without eggs, flour, dairy, or added sugar. The cookies are perfect for breakfast or for snacking. Suitable for babies who are familiar with chewing. 
Ingredients
100g(1 cup) rolled oats. You can also use quick-cooking oats for a softer texture

2 medium ripe bananas

1/2 teaspoon cinnamon
Recipe
Preheat the oven to 350 F (176 C) Prepare a cookie sheet by lining it with parchment paper 

Add 1/2 cup of rolled oats to a blender and blend into flour. You can use the other ½ cup of rolled oats to mix in the batter

Mash the banana into small chunks. No need to mash them completely

In a large bowl, combine all the ingredients

After you mix all the ingredients, let it sit for 5 minutes. This will help soften the rolled oats

Scoop the batter with a large spoon and transfer it to the baking sheet 

Bake for 10-12 minutes. Remove from the oven and cool on a wire rack 
The cookies can be stored in an airtight container in the refrigerator for 1 week. You can freeze and keep it for 3 months.
Why are bananas good for Your Child?
Bananas are easy to eat and rich in potassium, which is important to the heart and nerves. They also contain a wide variety of vitamins and minerals. Bananas have plenty of fiber, which  makes them easy to digest. Read more about bananas here.
What to consider
100 grams of banana usually contains around 12 grams of sugar, and too much sugar can be harmful to children's brain development.In addition, too many bananas can cause blockage in the digestive system or reduce appetite for milk or other food. 
When can Your Child start eating bananas?
Mashed bananas are generally safe for babies to eat from the age of 6 months, or as soon as the baby shows signs of readiness for solid food. 
Banana recipes
Smooth puree:

mix 1 ripe banana with breastmilk or formula and blend with a fork or blender until the texture is smooth

Chunky puree: once Your Child is used to the taste, you can start to leave some small chunks in to allow Your Child to practice chewing
Banana chucks: if you want Your Child to hold and feed themselves (baby-led-weaning), peel and break apart the banana with your hands to make the shape easier to hold. You can also roll them in breadcrumbs to make the texture less slippery
How much should Your Child eat?
WHO recommends that infants start receiving complementary foods at 6 months of age in addition to breast milk or formula. Initially, they should receive complementary foods 2–3 times a day between 6–8 months.
The daily calories distribution between milk and solid food are as follows: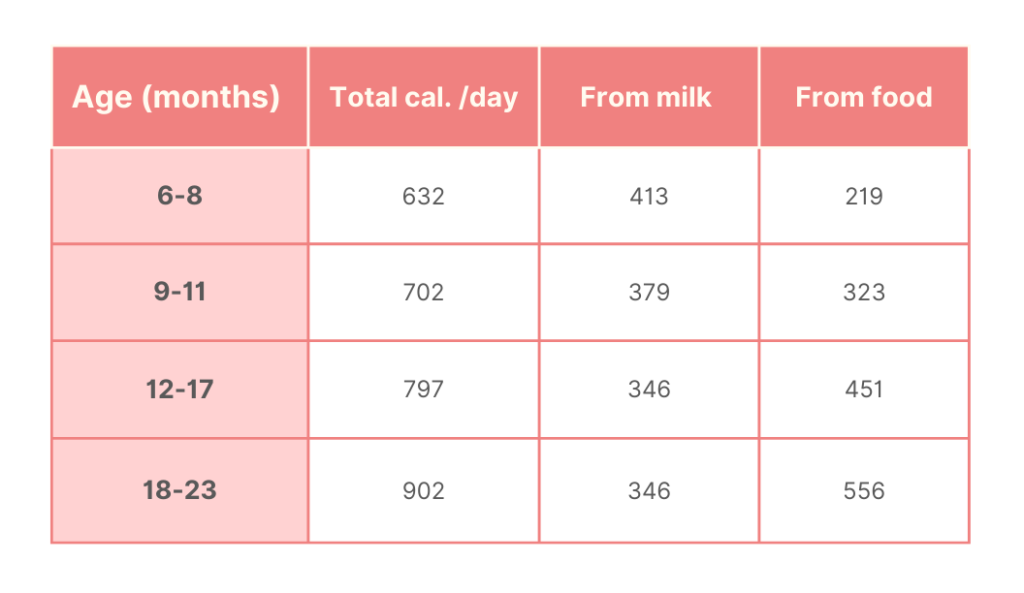 Introducing new food
Try to introduce the food when Your Child is hungry, and try to keep it to one ingredient at a time to spot any allergic reactions. Learn more about introduction to solid food here. 
Caution
If you do baby-led-weaning, make sure you know everything about the method, including knowing the difference between gagging and choking, and knowing what to do in case of an emergency.