Keep your child safe from food poisoning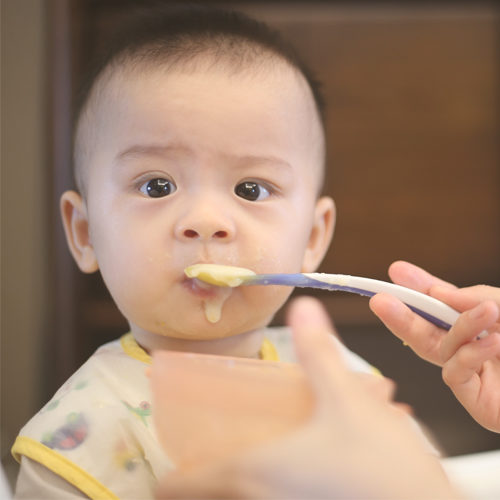 Food bugs and food poisoning occurs when food is not prepared in the right way, leading to the introduction of germs into your child's body.
Besides honey, which doesn't come with an expiration date, almost all other foods have the potential to cause food-borne illness.
Why are young children more at risk?
Food poisoning occurs when harmful microorganisms, such as viruses and bacteria, that contaminate poorly handled food attack the body directly or indirectly through their toxins. Young children are often more susceptible to food-borne illnesses because their stomachs produce only a small amount of acid that can kill harmful bacteria.
Signs and symptoms of food poisoning
Children who have eaten contaminated food often show the following symptoms:
nausea

fever

vomiting

stomach cramps

diarrhea
Common microorganisms that cause food poisoning
These are the common microorganisms that cause food poisoning:
Clostridium botulinum

may be present in canned foods and non-refrigerated low acid fruit juices such as carrots juice. It causes botulism,

a rare but serious illness.

E.coli bacteria

may be present in undercooked meat, contaminated fruits and vegetables, unpasteurized apple juice, and raw milk.

Listeria spp.

can be found in hot dogs, raw or unpasteurized soft cheese, and refrigerated smoked seafood and fish.

Campylobacter spp.

can be

in

raw or undercooked poultry and meat, raw vegetable, and raw milk are the common sources of this bacteria.

Hepatitis A virus

can be in

contaminated water, raw or undercooked shellfish, and raw vegetables and fruits.

Salmonella spp

may be present in raw or undercooked poultry, raw and undercooked eggs, and unpasteurized dairy products.
Tips for preventing food poisoning
Always wash your hands

before preparing any food and after touching raw meat, chicken, fish and shellfish, raw vegetables, and eggs

Ensure you keep surfaces clean,

and keep your pets away from food or surfaces

Thoroughly cook all your food

and allow it cool to a moderate temperature before feeding it to your child

Don't feed your child while they sit on the potty
Avoid raw or partially cooked shellfish

. Only thoroughly cooked shellfish you be fed to babies and children

Wash and peel fruits

and vegetables such as apples and carrots

Don't save or reuse foods

that your children have half-eaten

Avoid cross-contamination by keeping raw meat away from fruits

and other ready-to-eat foods and cleaning all utensils, including your food thermometers, if they come in contact with raw meat

Do not use a microwave to reheat leftover food that you suspect has gone bad

— microwaves do not destroy microorganisms
Keep hot food hot and cold food cold
Keep food hot (above 60°C or 140°F) if it is not eaten right away. Make use of hot plates. Keep foods that require refrigeration at temperatures below -4°C. If they are allowed warm-up, it will provide conditions that are suitable for microorganisms to grow. So, when traveling with cold foods, take a cooler with ice or freezer packs with you.
When to discard your food
It is advisable to dispose of the food if:
It looks, smells, or tastes badly

You are unsure whether it is safe to eat or not

It has expired

The can is bulging, dented, or appear to have a leak