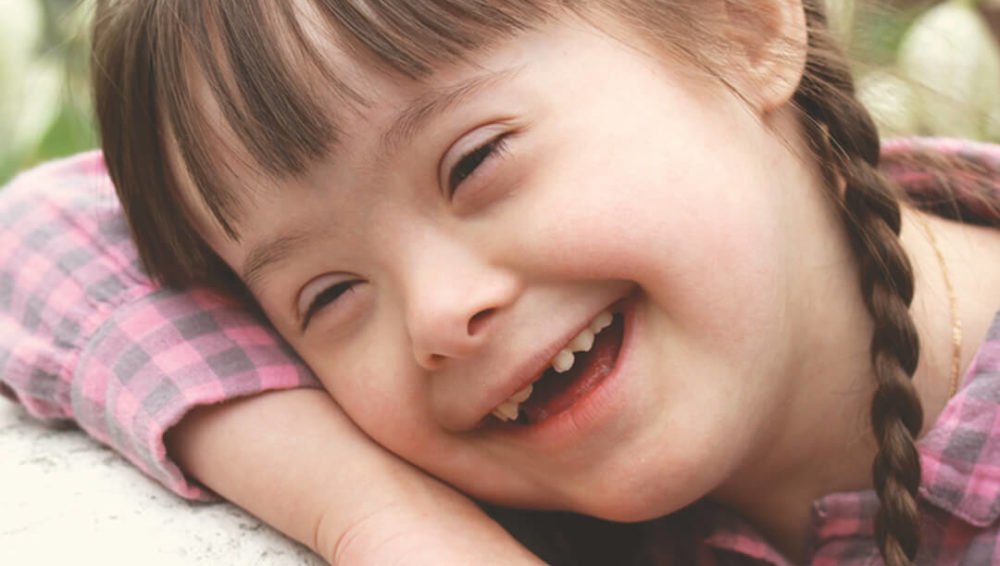 Living with children born with Down syndrome, also known as trisomy 21, can be very hard and extremely rewarding. 
Common characteristics
Mental impairment

Stunted growth

Umbilical hernia 

The narrow roof of the mouth

Flat head and flat nose

Abnormal outer ears

Separation of first and second toes

Hearing and vision disorders

Heart problems

Low IQ — the average IQ of a young adult with Down syndrome is 50, equivalent to the mental ability of an 8- or 9-year-old child
Cure and life
There is no known cure for down syndrome. However, due to advances in medical technology, individuals with Down syndrome are living better than ever. In addition, education and proper care can improve the quality of life. Some kids with Down syndrome graduate from high school, and a few even attend post-secondary education. 
Regardless of their impairments, children with trisomy 21 and their parents are often very happy.
Verified:
Dr. Piyawut Kreetapirom, MD. (31 March 2021)
Sources: