Urinary tract infections in young children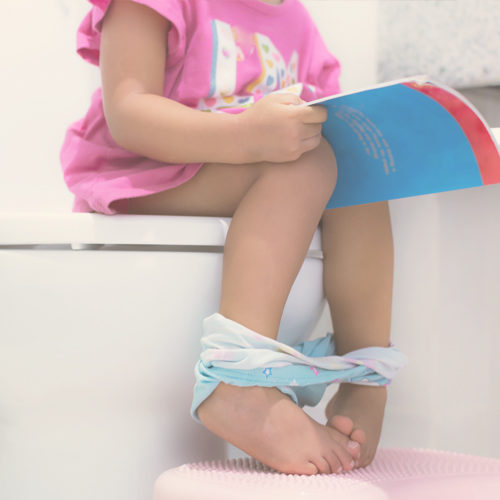 Urinary tract infections (UTI) are common in children. About 8% of young girls and 2% of young boys get UTIs
UTI is an infection of the urinary tract, which includes the kidneys, ureters, bladder, and urethra. However, most UTIs involve only the bladder and the urethra, which constitute the lower urinary tract. Bacteria can build in the tract when waste isn't removed or the bladder isn't emptied. Every child is different, and UTI symptoms vary with the child's age.
Common UTIs symptoms:
Feeling pain, burning, or a stinging sensation when peeing

Feeling the urge to urinate but not

being

able to

Frequent urination

Lower Abdominal Pain

Back Pain
UTIs signs in babies:
Cloudy, dark, smelly, or bloody urine

Fever or chills

Fussiness

Tiredness

Diarrhea

Vomiting
Potential causes of UTIs:
Urinary Tract Abnormalities

: Children

may have correctable bladder or kidney problems that contribute to UTIs, such as partial blockages, dilated segments, stones, or elevated bladder pressures.

Poor toilet habits:

Many children hold urine for too long.

Holding urine helps bacteria to grow. Also, a child who doesn't drink enough fluid may not make enough urine to flush away bacteria.

Urine Reflux:

An

abnormal backward flow (reflux) of urine from the bladder up the ureters and toward the kidneys. 

Family history of UTIs:

Someone in the family has UTI.

Constipation:

Constipation can cause the large intestine to swell up and press on the bladder.

Phimosis (for boys):

The foreskin can't be pulled down (common in young boys), leaving urine residue on the penis, allowing the risk of infection.

Abnormalities in the nervous system and spinal cord:

Causing irregular urination, such as lesser urine, dripping urine, or urinary reflux.
Tips to prevent UTIs in children:
Keep your child's genital area clean to help prevent the spread of bacteria that causes UTIs. For babies and toddlers, change diapers often. During potty training, it's important to teach your child good hygiene. Girls should know to wipe from front to rear — not rear to front

to keep germs from spreading from the anus to the urethra.

Have your child drink plenty of fluids but avoid those with caffeine.

School-

aged

girls should avoid bubble baths and strong soaps that might cause irritation.

Make sure your child doesn't get constipated.
Treatment for UTIs in children
Every child's UTI treatment is individualized and based on the underlying cause of the UTI. Children with a more severe infection may need treatment in a hospital so they can get antibiotics by injection or through an IV infusion. If a child has severe pain when peeing, the doctor may also prescribe medicine that numbs the lining of the urinary tract to reduce the pain. 
You should always keep track of Your Child's trips to the bathroom and ask the little one about symptoms.
Encourage Your Child to drink plenty of non-sugar-sweetened fluids, especially water. Most UTIs are cured within a week of treatment.
When should I call the doctor?
Call the doctor right away if your child has an unexplained fever (a temperature of over 38.3°C in children or 38°C in babies) with shaking chills, especially if your child complains about back pain or any type of pain when peeing. Call the doctor right away if your child feeds poorly, vomits repeatedly, or seems unusually irritable.
Many pediatricians also suggest parents write down the name of a new diagnosis and any new medicines, treatments, or tests in every hospital visit. Also, write down any new instructions your provider gives you for your child. The parents should know how to contact their pediatricians after office hours. This is important for situations where your child becomes ill and you have questions or need advice.
Verified:
Dr. Piyawut Kreetapirom, MD. (11 February 2022)
Sources: