How to increase milk production
Breastfeeding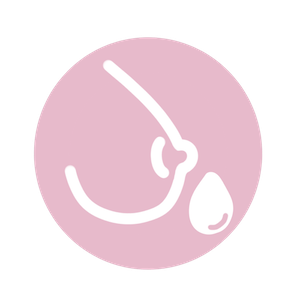 There are many beliefs and misconceptions about how to increase a mother's milk production. Fact is, it should always start with proper latch and frequent feeding. 
Why you may not have enough milk
Knowing a few factors that contribute to poor milk supply can help you achieve your goal.
Ineffective latch

: When the baby doesn't latch properly, they will not be able to get enough milk out of the breast, and your body, in turn, won't be able to produce as much as it should

Smoking and drinking

: Being under the influence of drugs can slow down your let-down reflex and interfere with feeding

Emotional distress

: Stress and fatigue can diminish supply because they interfere with breastfeeding hormones

Bottle feeding

: If you supplement with formula milk, your baby naturally will drink less from your breasts, which signals your body to produce less

Inconsistent feeding:

If you go longer than 4 hours without feeding or inconsistently feeding your child, this can disrupt milk production mechanisms
How to increase production
Firstly, to avoid poor supply, you should try to avoid the practices mentioned above. If you feel you have ticked all the boxes but still wish to increase supply, there are a few strategies that can help your body increase milk production.
Natural ways
Here are some natural things you can do to improve milk production:
Drink enough water

: First and foremost, drinking plenty of water throughout the day replenishes lost fluids in your body, which is essential for breast milk production. 

Feed the baby from both breasts as often as possible

: It is important that you feed your baby whenever and as long as the little one demands, and not on a set interval or fixed amount of time. This ensures the body keeps producing an adequate amount to meet your baby's requirements. And make sure to empty both breasts. If your baby doesn't take the second breast, use a manual or an electric pump to express after the nursing session is finished — pump as long as the baby nurses. 

Pumping:

An excellent way to tell your body to produce more milk is to continue pumping for 5-10 minutes after a nursing session. 
If you are exclusively pumping, you can shorten the time between each pumping session — for example, from every 3 hours to every 2 hours. Or you can pump longer in each session — for example, instead of 20 minutes, you pump for 30 minutes.
Breast compression technique:

To stimulate milk ejection reflex,

many lactation therapists recommend exerting pressure on the nursing breast while the baby is suckling. Start by pressing your fingers on the nursing breast when the baby starts to suck and release the pressure when you see the baby is swallowing. The pressure will get the milk flowing and urge the baby to keep sucking when milk flow slows down. 
Lactation foods or drinks
Galactagogues is the term used to label foods that have milk-boosting properties. They come in many forms and flavors and are often based on deeply rooted cultural beliefs.
Lactation cookies:

In the west, foods that are high in galactagogues, such as oatmeals and flaxseeds, are conveniently packaged in a form of lactation cookies. 

Herbs

: In Chinese traditional belief, drinking hot water infused with certain herbs, such as ginger and basil, can increase milk production. Broth made with slowly cooked pig bones is the main staple for breastfeeding moms.

Fruits or vegetables:

In Thailand, drinking soup or drinks made with banana sprouts or date plums are believed to increase milk supply. 
However, there are many instances where the body cannot establish full milk supply even with good latches — mostly due to anatomical reasons or ill health. If you think this is the case, it is highly recommended to seek professional help or a lactation specialist. They can evaluate your needs and suggest proper treatment or adjustments to your routines.
Verified:
Dr. Wanwadee Sapmee Panyakat (OB-GYN) (10 November 2021)
Sources: