Mood swings
Pregnancy symptoms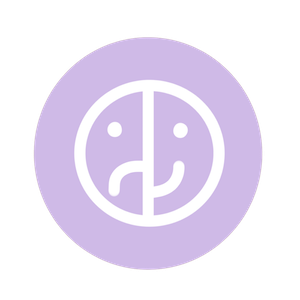 Mild mood swings have always been considered normal in pregnancy. However, for some women, it is more than a mood swing.
Mood swings or depression?
Emotional ups and downs in pregnancy are absolutely normal. After all, it is a time of change, and change can be hard. However, one in every four women experiences something that is more than a mood swing – depression or anxiety.
Prenatal depression and anxiety
While postpartum depression is a well-known condition, knowledge about prenatal depression and anxiety is limited. 
Depression and anxiety often start during pregnancy and carry on after the childbirth. In fact, up to 80% of women with postpartum depression display symptoms of depression or anxiety when they get pregnant but confuse their mental state with simply a mood swing. They consequences for this misreading mood can be:
They

believe their mood will get better on its own;

They do not

mention their concerns to their doctor

;

They do not

get the

needed

support to manage their symptoms

; and

Their symptoms might worsen, making them feel more depressed, worried, or anxious

.
The dilemma of mood swings
Over 75% of pregnant women are confused about mood swings. Most women do not know whether their emotions are normal for pregnancy, resulting in their worry about missing something that might harm their baby.
Of note, depression and anxiety could range from mild to severe. At low levels, both depression and anxiety appear a lot like a mood swing.
What to do now?
When experiencing any doubts regarding your mood swings, please discuss with other mothers or consult your doctor for clarification and, then, take necessary steps to alleviate the problem.

Verified:
Dr. Wanwadee Sapmee Panyakat (OB-GYN) (30 June 2020)
Sources: