Main health problems of cesarean babies
Giving Birth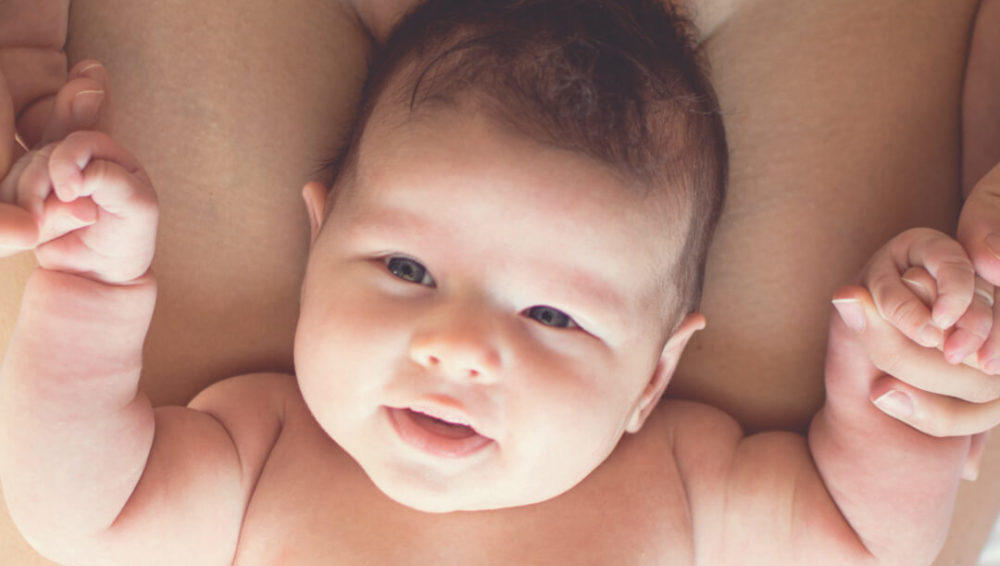 About one in ten pregnancies lead to complications that warrant a baby being delivered by c-section.
In some hospitals, over 40% of all children are born via cesarean — often as a result of false beliefs or because it's easier to schedule. Unfortunately, there are some negative side effects of a c-section.
Main problems of a C-section
One of the main problems of a c-section is that it prevents infants from picking up, from their mother's vaginas, important bacteria that would usually constitute a newborn's normal gut flora. 
In lack of these bacteria is known to increase the chance of these health problems in babies born via a cesarean:  
Babies born by scheduled C-sections are more likely to develop transient tachypnea

— a breathing problem marked by abnormally fast breathing during the first few days after birth.

They are more likely to get sick from infections

in the first 5 years of life — perhaps due to a weaker immune system.

They are more susceptible to allergies

— whereby the immune system responds to inappropriate stimuli, such as nut proteins.

They are at a higher risk of autoimmune diseases

— a situation where the immune system attacks body cells, as happens in type-1 diabetes.

They are also at a higher risk of obesity

, as they don't get the important gut bacteria that help them regulate their diet later in life.
 Will my baby be sick because it was born via c-section?
Science can't predict anything about the health risks of a single child. That means if your baby was worn via a c-section the little one might just be perfectly fine. What science can say is that average risks when it looks at a large population of babies born via a cesarean. 
Analyzing 7 million children
One analysis of over 7 million births, showed that babies born via cesarean section were hospitalized more often in early childhood for infection. The researchers concluded that about 2-3% of all such hospitalizations may be attributed to being born by cesarean section. This means that most babies that come to the hospital to be treated for infections would come regardless of their type of birth, but not an insignificant amount came because they were born via a cesarean. The increased risk for hospitalizations persisted until children were 5 years old, and it was highest for respiratory, gastrointestinal, and viral infections.
Looking at large amounts of data often fails to produce clear causal relationships — maybe the babies born via c-section were more prone to infections not because of the cesarean, but because their mothers are sicker in general which made them do the c-section in the first place. This is why doing controlled experiments gives us often an even better idea. One such experiment was done with mice. 
C-section and obesity: an experiment on mice
To find out more about the effects of c-sections and obesity, an expert at New York University School of Medicine conducted an experiment with mice. She allowed some pregnant mice to deliver naturally while performing an antibiotic-free cesarean section on others. 
She then raised the pups in the same conditions. Her 13 pregnant females produced 69 offspring, 35 of which were born naturally, and the other 34 were delivered by cesarean. At 15 weeks of age, pups that had been delivered naturally weighed an average of 39 grams while their cesarean-delivered kins averaged 45 grams. 
The scientists then examined the gut bacteria of her mice and found that those born naturally had a normal mixture while those born via cesarean section lacked Bacteroides, Ruminococcaceae, and Clostridiales. All these groups are associated with lean bodies. Therefore, it appears that cesarean babies don't get the necessary bacteria that are passed from the mother's vagina to the baby during delivery.
How to solve the problem?
There is now an experiment in progress, taking a swab of the mother's vagina and wiping it on an infant's face shortly after birth by cesarean, to try to pass on the relevant bugs. Though it might sound distasteful, if it works, it will give cesarean babies a better start in life.
Verified:
Dr. Wanwadee Sapmee Panyakat (OB-GYN) (19 April 2019)
Sources: