Preventing stretch marks during pregnancy
Yourself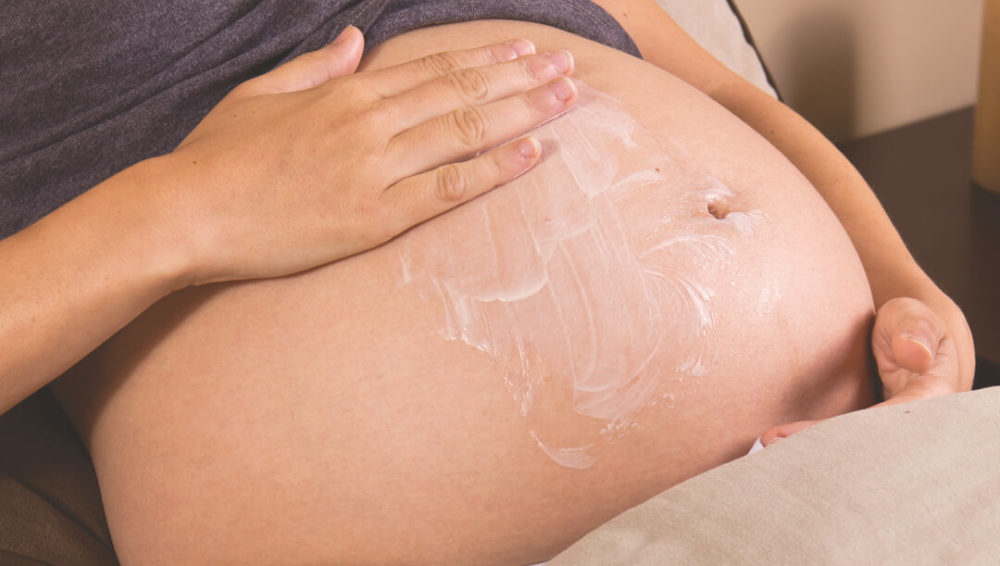 Stretch marks seem to be caused by stretching of the skin. Once you get them, they are difficult to treat, which means prevention is your best strategy.
Causes of stretch marks
Stretch marks seem to be caused by stretching of the skin. Whether you get a lot of them depends on your genetic tendency and the degree of stress on the skin and cortisone level. Cortisone, an active metabolite of cortisol, is a hormone produced by the adrenal glands when you get stressed. High levels of cortisone weaken the elastic fibers in your skin and can cause an increase in stretch marks.
Variations of stretch marks
Stretch marks vary in size and length, and the color ranges from pink, red, purple, and blue to even black. The variance depends on how long you've had them and what caused them.
How can I prevent stretch marks?
There is no way to know for sure whether or not you will get stretch marks. Here are some suggestions that will reduce the chance of getting them:
Don't gain too much weight: The best way to reduce the likelihood of getting stretch marks is to maintain a healthy weight in line with the recommendation for your pregnancy. Try to avoid gaining too much by eating well and exercising. 
Lower your cortisone level: In order to protect your skin from weakening its ability to stretch without being hurt, try to lower your levels of cortisone levels by:
Lowering stress
Sleeping well
Relaxation techniques

, such as meditation, tai chi, or yoga

Eating a good diet

(yogurt, bananas, pears, and dark chocolate are especially good)

Easy exercising
Laughing

(yes, take fun seriously!) 
Stay hydrated: Since water improves skin elasticity, your skin will be less prone to stretching if you're always well hydrated. Drink about 8 glasses of water a day.
How to remove stretch marks?
Many creams and skin products claim to get rid of stretch marks, but the truth is that most don't work and are costly. You can't make stretch marks go away completely without the help of a dermatologist or plastic surgeon. Try using chemical-free body makeup matched to the tone of your skin to cover stretch marks.