Expert tips for managing period pain
Period pains are for many women a monthly battle. Fortunately, there are ways that help ease some of the symptoms.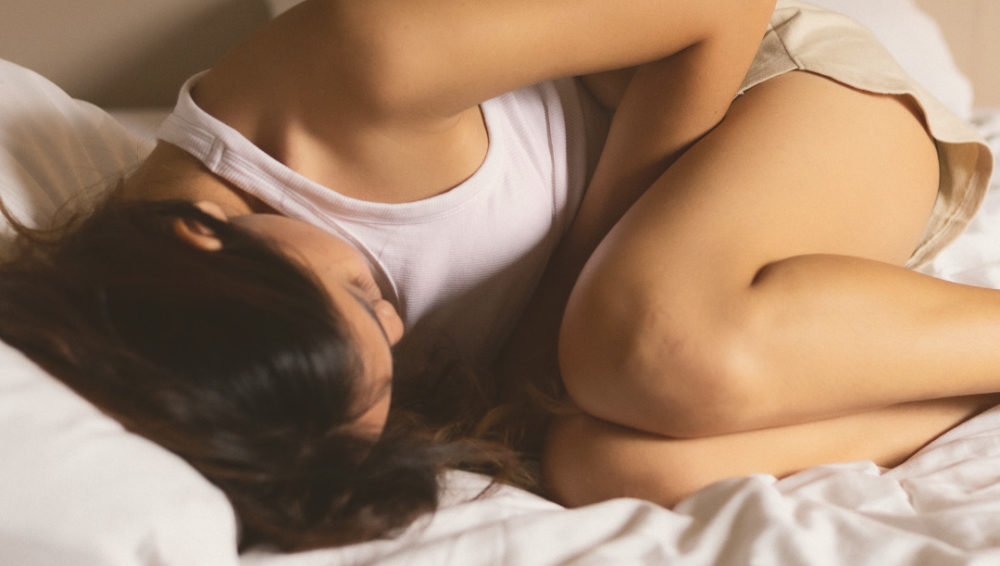 Period pains are for many women a monthly battle. Fortunately, there are ways that help ease some of the symptoms. 
What is period pain?
Period pain, also known as dysmenorrhea, usually manifests as painful muscle cramps in the lower abdomen, which can sometimes spread to the lower back and thighs. Among those who experience dysmenorrhea, 1 in 10 can feel severe pain.
Things you can do to ease period pain
Period pain can often be eased with a few simple, natural remedies. The followings are some examples of what you can do:
Applying heat

: Applying a heating pad to your lower abdomen can soothe the muscles and reduce cramps. Similarly, having a warm bath can also help to relax your muscles and alleviate discomfort

Massage:

Lightly massaging your lower abdomen can help relax the muscles and relieve cramping

Light exercise

: Exercise is known to reduce period pain. It helps by releasing endorphins, the body's natural painkillers. This doesn't have to be intense – even light activities like walking can make a difference

Relaxation techniques:

Stress can exacerbate period pain. Practices such as meditation, deep breathing exercises, and yoga can help relax your mind and body

Eating healthy:

A change of diet can affect how you experience period pain. Consuming foods rich in magnesium, such as nuts, seeds, and leafy green vegetables, can help alleviate menstrual cramps. 

Hydration

: Drinking plenty of water can prevent bloating, which can exacerbate the pain

Medication:

Over-the-counter pain relievers can help manage period pain. They work by reducing the production of prostaglandins, the chemicals responsible for uterus contraction and pain

Herbal remedies:

Certain herbs like ginger, cinnamon, and chamomile have been found to relieve period pain. These can be consumed as teas, supplements, or in their natural form, but you should always consult with a healthcare provider before starting any new herbal regimen
Long-term health and periods
There are also steps you can take during your period to boost your long-term overall health. 
Regular exercise not only eases period pain but also contributes to overall fitness and health 

A diet rich in iron can combat iron loss during menstruation, preventing anemia over the long term

Avoiding excessive caffeine and alcohol during your period can also promote long-term health, as these can intensify period pain and lead to dehydration

Ensure you get enough sleep. A well-rested body can better manage pain and stress

Establish a regular eating and exercise routine. Regular habits can help your body better anticipate and handle the stress of menstruation
Asian diet
Traditional Asian diets are often rich in soy products, which are high in phytoestrogens – plant-based compounds that mimic estrogen in the body. While moderate consumption of soy is generally healthy, excess intake may affect your menstrual cycle and hormone balance. For example, 
consuming excessive amounts of soy could theoretically lead to heavier or irregular periods in some women. 
When to seek medical help
While period pain is common, it's important to know when to seek medical help. If your period pain is severe, lasts longer than usual, or is accompanied by heavy bleeding, it could be a sign of an underlying condition like endometriosis or fibroids. In these cases, it's important to consult a healthcare provider.
Understanding your body and taking proactive steps towards maintaining your health can greatly improve your experience with menstruation and overall well-being.
Verified:
Dr. Sirichet Anekpornwattana (Fertility doctor) (1 June 2023)
Sources: