Back pain during pregnancy
Yourself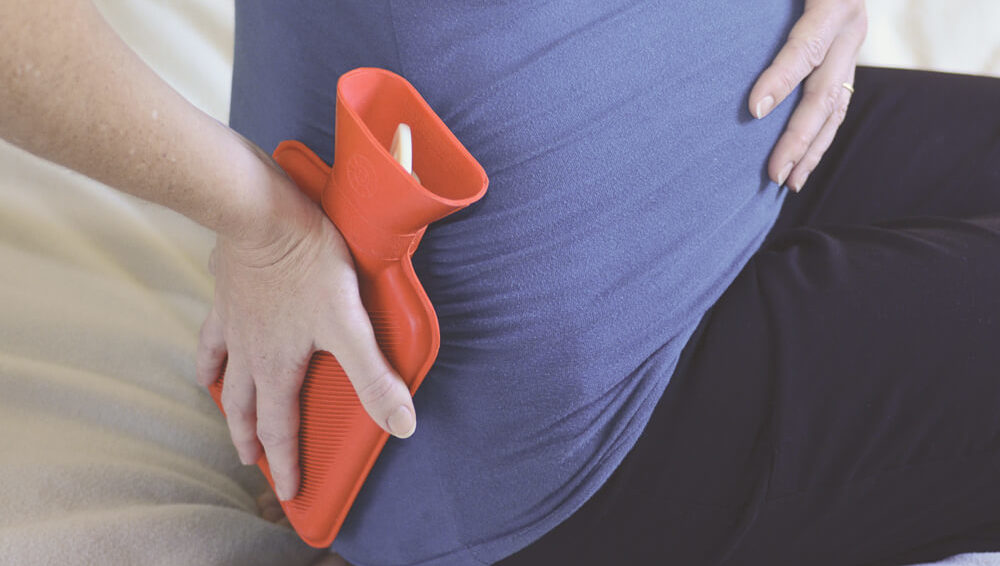 It is very common to get backache or back pain during pregnancy, especially in the early stages.
What causes back pain during pregnancy?
During pregnancy, the ligaments in your body naturally become softer and stretch to prepare you for labor. This can put a strain on the joints of your lower back and pelvis, which can cause back pain.
How to avoid and ease back pain in pregnancy?
Bend your knees and keep your back straight when you lift or pick something up from the floor

Avoid lifting heavy objects

Wear flat shoes

Keep your back straight and well supported when sitting at work and at home

Look for maternity support pillows

Get enough rest, particularly later in pregnancy

A massage or warm bath may help

Use a mattress that supports you properly

You can take paracetamol to ease back pain, unless your doctor says not to. Always follow the instructions on the packet.
Exercises to ease back pain in pregnancy
An exercise that strengthens your abdominal muscles can ease back pain in pregnancy. Doing prenatal yoga or gentle exercise in the water with a qualified instructor can also help build your muscles to better support your back. 
When to get medical help?
If your backache is very painful, talk to your doctor. They may be able to refer you to an obstetric physiotherapist at your hospital, who can give you advice and may suggest some helpful exercises.
Also contact your doctor as soon as possible if you have back pain and you:
are in your second or third trimester – this could be a sign of early labor

also have a fever, bleeding from your vagina or pain when you pee

lose feeling in one or both of your legs, your bum, or your genitals

have pain in one or more of your sides (under your ribs)
Verified:
Dr. Wanwadee Sapmee Panyakat (OB-GYN) (8 May 2019)
Sources: