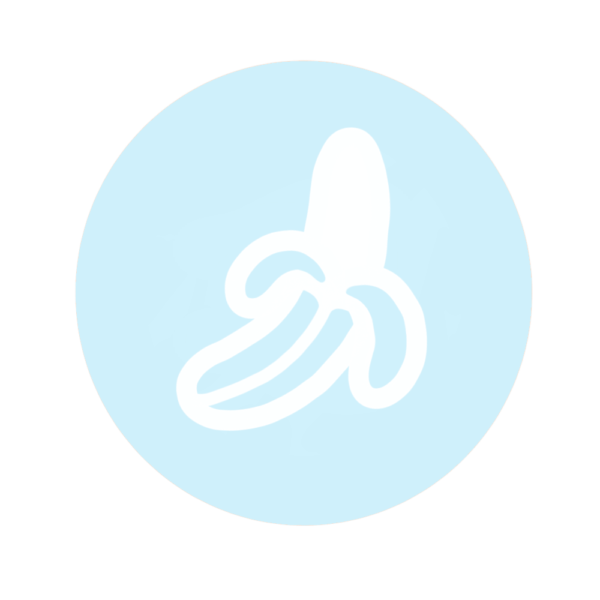 Bananas are soft, sweet, easy to eat, and rich in nutrients. They are one of the best solid foods for children who have reached the stage when they can eat solid foods.
When to introduce bananas to children
You can give your child bananas when you start introducing semi-solid foods, which is generally after children reach six months of life. You can start by feeding your child two teaspoons of mashed bananas in a day, or cut a similar amount into small pieces and encourage Your Child to eat independently — which supports fine motor skills and gives the little one a sense of agency.
Health benefits of bananas
Rich in nutrients:

Bananas are very rich in potassium, which is very important to the heart and nerves

.

Aside from potassium, bananas contain a wide variety of vitamins and minerals. They contain varying amounts of vitamins A, C, D, and K, B vitamins, folate, calcium, iron, magnesium, phosphorus, and manganese.

High fiber content:

Bananas have plenty of fiber, which gives one the feeling of being full for a long time. Also, fiber helps in clearing the bowel.

Bananas are naturally sweet:

Since babies naturally like sweet things, bananas are readily accepted by babies because they are naturally sweet.

Good for bones:

Bananas are rich in calcium and potassium which are important in strengthening the bones.

Help improve brain power:

Bananas contain folate which helps in developing the brain, improves memory, and prevents brain damage.

Help relieve constipation:

The high-fiber content helps in maintaining good bowel movement, so it helps to prevent constipation in babies if given in small quantities.

Prevent anemia:

Bananas are rich in iron, which is important for producing enough hemoglobin during the formation of red blood cells.

Easy to digest:

Bananas are generally easily digested by babies.
Precautions to take when feeding bananas
Mash the bananas well or cut them into small pieces for babies who just started eating semi-solids.

Do not give your baby unpeeled bananas, because they may not know how to peel them.

Always ensure the bananas you are feeding Your Child are ripe — a good way to check for ripeness is to go for only those that are fully yellow and that separate easily from each other at the stem. Unripe bananas can be hard to digest.
Do not give Your Child only bananas for the whole meal. It could cause blockage in the digestive system or reduce appetite for milk/other food.
How to store bananas
Unpeeled bananas should be stored at room temperature and not in the refrigerator. If you make pureed bananas, divide them into serving portions and freeze. Don't worry if the puree turns brown. This is natural and does not mean it's unsafe for your baby to eat. 
If, however, you want to reverse the process that causes the browning, you can dip slices of the bananas in lemon juice, lime juice, or apple juice. The ascorbic acid in these citrus juices will counter the browning without affecting the flavor of the bananas.
Verified:
Dr. Piyawut Kreetapirom, MD. (22 July 2021)
Sources: