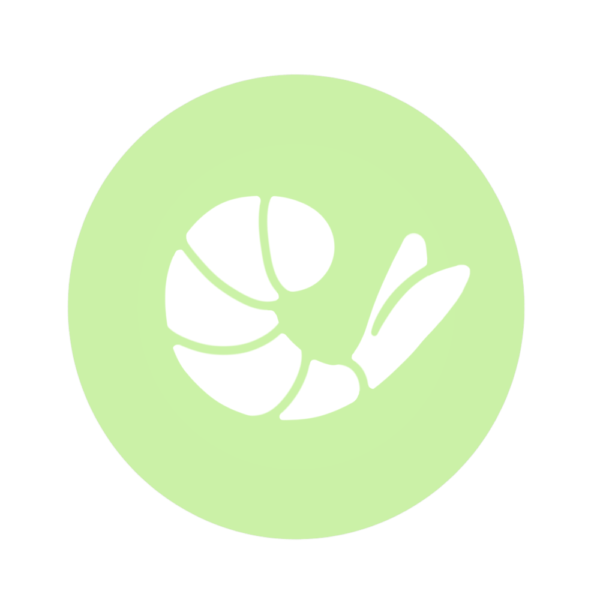 Seafood and shellfish have plenty of protein, as well as B-vitamins, omega-3 fatty acids and iron. All these are nutrients that important for your baby's growth and the brain's development. However some seafood does contain Mercury, which is poison for your baby.
What to eat: Here some of the best seafood you can eat. 
Shrimp

Salmon

Pollock

Seabass

Ruby fish

Catfish

Anchovies

Trout

Cod

Tilapia

Mackerel

Sardines

Lobsters

Squids and octopus

Snapper

Whiting

Light canned tuna; However, limit white (albacore) tuna to 170 grams (around 1 small can) a week because it can contain mercury.
What to eat with consideration: Certain farmed fish and some kind of frozen fish that are destined to be eaten raw in dishes like sushi are safe to eat if they are from reliable sources:
Sushi

Sashimi

Thoroughly cooked shellfish include: oysters, scallops, clams, mussels, lobster, crab, prawns, shrimp, cockles
What to avoid: Avoid raw, undercooked or contaminated seafood to avoid harmful bacteria or viruses in:
Raw fish and shellfish

Raw or partially cooked shellfish include: oysters, scallops, clams, mussels, lobster, crab, prawns, shrimp, cockles

Refrigerated, uncooked seafood

Smoked seafood (it is fine to eat smoked seafood if it's an ingredient in a casserole or other cooked dish)
Also avoid fish that's potentially high in mercury. The bigger and older the fish are, the more likely to contain mercury. The American Food and Drug Administration (FDA) encourages pregnant women to avoid:
Swordfish

Shark

King mackerel

Tilefish
Verified:
Dr. Wanwadee Sapmee Panyakat (OB-GYN) (1 July 2020)
Sources: