The impact of your menstrual cycle on sleep quality
We all have our unique sleep patterns. However, for women, sleep can be significantly influenced by the rhythmic changes of the menstrual cycle.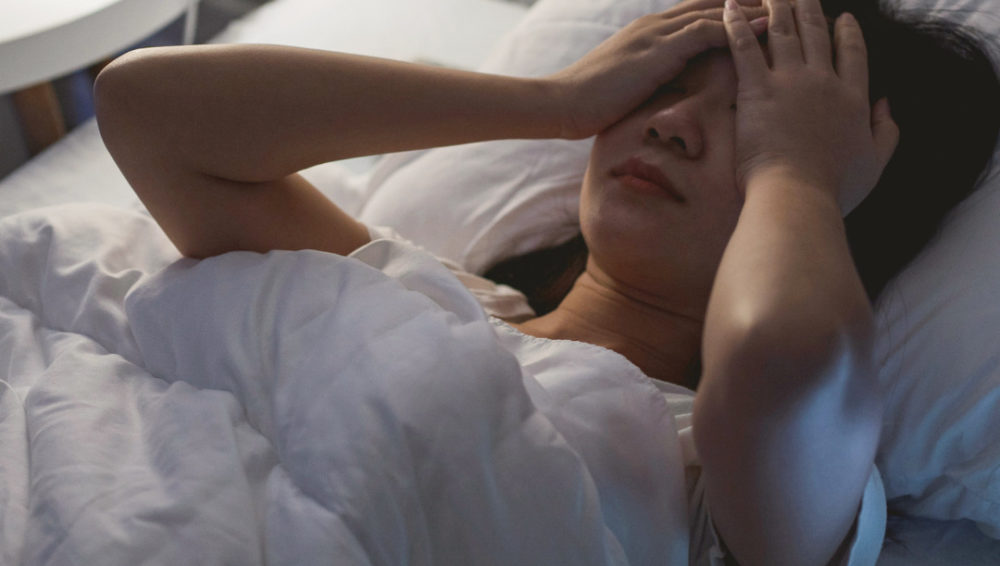 We all have our unique sleep patterns. However, for women, sleep can be significantly influenced by the rhythmic changes of the menstrual cycle.
The menstrual cycle and your sleep
The menstrual cycle is divided into several phases: the menstrual phase, follicular phase, ovulation, and luteal phase. Hormone levels fluctuate throughout these phases, which can, in turn, impact your sleep.
1. Menstrual and follicular phase
In the early stages of your menstrual cycle, levels of progesterone and estrogen are low. This can result in better quality sleep as these hormones can sometimes disrupt sleep patterns when at high levels. However, discomfort from menstrual symptoms, like cramps or bloating, can also negatively impact sleep.
2. Ovulation
Around the midpoint of your cycle, ovulation occurs. During this phase, estrogen peaks and then drops. Some women may experience lower sleep quality or disrupted sleep during ovulation due to this hormonal shift.
3. Luteal phase
In the luteal phase, the body's production of progesterone increases. Progesterone is a hormone that can make you feel tired and, in some women, it can lead to disrupted sleep, particularly in the second half of this phase when progesterone levels are at their highest.
4. Premenstrual and menstrual phase
In the days leading up to your period, both estrogen and progesterone levels drop. Some women experience premenstrual syndrome (PMS), which can include symptoms like bloating, mood swings, and insomnia, all of which can interfere with sleep.
Enhancing sleep quality throughout your cycle
Now that you know how your menstrual cycle can affect your sleep, here are some tips to improve your sleep quality:
Keep a consistent sleep schedule:

Going to bed and waking up at the same time each day can regulate your internal body clock and help improve your sleep

Create a relaxing bedtime routine:

This could include reading a book, taking a warm bath, or practicing relaxation exercises

Limit caffeine and alcohol:

Both can disrupt sleep patterns and should be limited, especially in the second half of your cycle

Stay active:

Regular physical activity can help you fall asleep faster and enjoy deeper sleep
Sleep disorders
Severe reactions to hormonal fluctuations during your menstrual cycle can exacerbate symptoms of sleep disorders like insomnia and sleep apnea. If you constantly struggle with sleep, it's worth discussing your symptoms with a healthcare provider.
Understanding how your menstrual cycle affects your sleep can empower you to make changes and improve your sleep quality, supporting overall health and fertility. Remember that every woman's body is unique, and what works best for you will depend on your individual circumstances. If sleep issues persist, seek guidance from a healthcare provider.